Why settle for a compromise with your lenses?
CooperVision MyDay® daily disposable contact lenses give your eyes what they're asking for—breathable lenses that are so comfortable, you'll hardly think about them at all.
AT A GLANCE
Oxygen-efficient Smart Silicone™ chemistry delivers the optimal balance of breathability, comfort and easy handling
Silicone hydrogel with high oxygen transmissibility
Easy handling
UV inhibitor*
Overview
Handling
Do you ever find it difficult to insert or remove your contact lenses? If this sounds all too familiar, MyDay contact lenses are your solution. These daily disposable lenses strike the right balance you need for great contact lens handling:
Stiffness – You want a contact lens that you can easily balance on your index finger without it slipping off or losing its shape.
Water content – Without the right amount of water content, your eyes won't feel comfortable. But, adding too much water loses the right amount of stiffness you need for handling.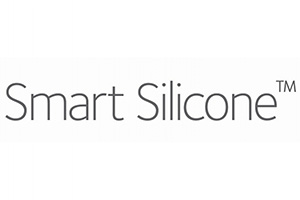 Thanks to our silicone chemistry, MyDay combines the right materials to bring you the balance that you need for handling your contact lenses.In a case study, 5 to 1 preferred the handling of MyDay contact lenses over the leading daily disposable.**
Looking for comfortable contact lenses?
We all are. When you wear contact lenses, the last thing you want is to be constantly reminded that you have them on your eyes. Essentially, you want to forget they're there. Introducing MyDay Daily Disposable contact lenses. They offer such comfort, they're instantly forgettable to your eyes. You, however, will remember the long-lasting comfort they provide.
What helps keep MyDay Daily Disposable contact lenses comfortable?
MyDay lenses were designed with your health and comfort in mind. They are the result of years of research—finding the right combination of lens materials to help ensure your eyes get the oxygen they need, which keeps them healthier and whiter. And healthy eyes are also comfortable eyes.
Smart Silicone™
Contact lenses just got Smart.
What is Smart Silicone™ chemistry? It's a unique chemical structure that shapes silicone into a network of channels that are much more efficient at delivering oxygen through the lens. So less raw silicone is needed for optimal oxygen permeability. This leaves more room for hydrophilic material, creating a lens with the best of both the hydrogel and silicone hydrogel worlds.
Optimises the performance of the lens for the daily disposable wearer:
High water content and a naturally wettable surface without a coating or internal wetting agent
Modulus – soft like a hydrogel lens, but with the handling of a silicone hydrogel
Optimal oxygen permeability for a daily disposable lens

Smart Silicone™ chemistry
Product details
Lens specifications and technical information
Corrects
Nearsightedness and farsightedness: In nearsightedness, close objects are seen clearly, but objects farther away appear blurred; in farsightedness, distant objects are usually seen clearly, but close ones do not come into proper focus.
Replacement Schedule
Daily. Lenses are to be discarded and replaced with a new lens daily.
UV Protection
Yes, these lenses provide UV protection. While beneficial, UV-absorbing contact lenses are not substitutes for protective UV-absorbing eyewear, such as UV-absorbing goggles or sunglasses, as they do not completely cover the eye and surrounding area. You should continue to use UV-absorbing eyewear as directed by your eye care practitioner.
Wettability
Smart Silicone™ delivers oxygen to your eyes much more efficiently than other daily disposable brands, while using less silicone.* That's important because less silicone allows more room in the lens for built-in channels of moisture and a naturally water-loving lens material that keeps your eyes feeling moist.
Lenses Per Box
30